Aaron Nola will remain with the Philadelphia Phillies for the foreseeable future.
Nola and the Phillies agreed to a seven-year contract extension on Sunday, the team announced. The pitcher was one of the biggest names on the free agent market but he decided to stay in Philadelphia. His deal is reportedly worth $172 million.
CLICK HERE FOR MORE SPORTS COVERAGE ON FOXNEWS.COM
"At the beginning of this offseason, we made signing Aaron our top priority," Phillies president of baseball operations Dave Dombrowski said. "We are committed to winning, and having an individual like him in our uniform for years only helps us in that regard.
FROM OUTSIDE: SHOHEI OHTANI, CONFIRMED GOOD GUY, DONATES 60,000 BASEBALL GLOVES TO EVERY PRIMARY SCHOOL IN JAPAN
"Aaron has proven to be one of the best and most durable pitchers in our game for several years now, and considering his leadership skills and character, it was very important to us to keep him as part of the Phillies family."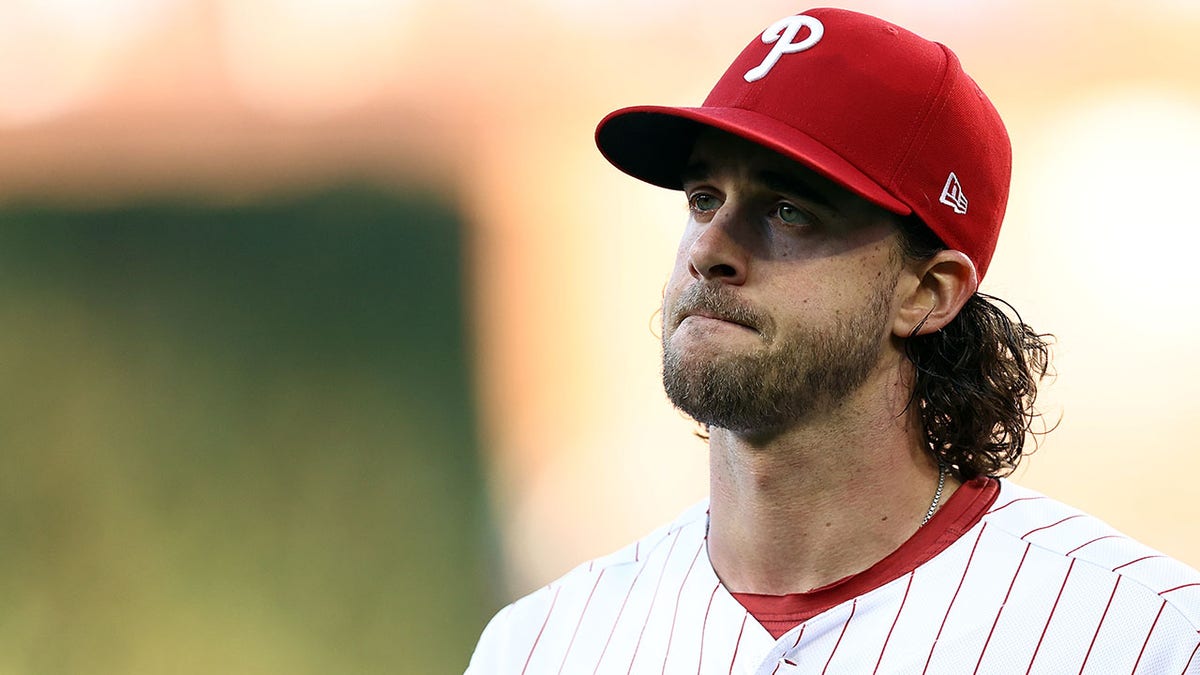 Philadelphia selected Nola with the seventh overall pick in the 2014 MLB Draft. He debuted with the Phillies in July 2015 and became a mainstay of the rotation.
AARON JUDGE CREDITS FRESNO STATE FOR MAJOR LEAGUE SUCCESS DURING JERSEY RETIREMENT CEREMONY
He had a 4.46 ERA in 32 appearances this season along with 202 strikeouts. It is the third year in a row that he has struck out at least 200 batters. He finished fourth in the 2022 National League Cy Young Award voting.
CLICK HERE TO GET THE FOX NEWS APP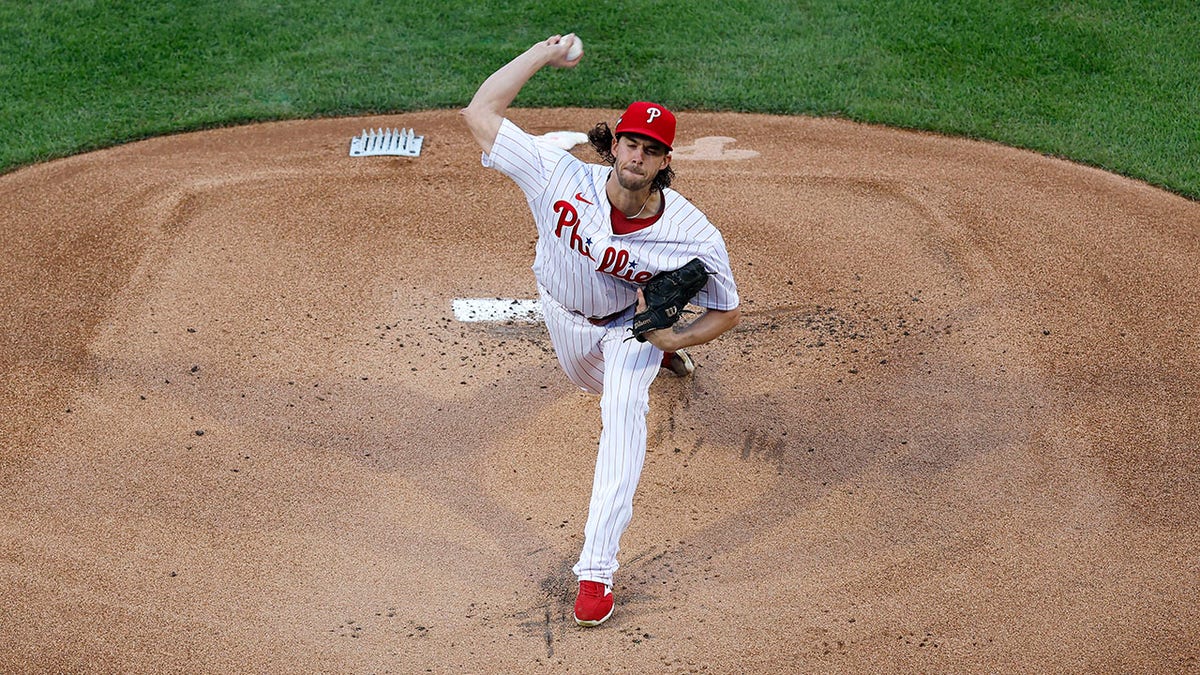 Now that Nola is locked up, there are only a few big-name pitchers left on the market. Yoshinobu Yamamoto, Blake Snell, Sonny Gray, Jordan Montgomery and Eduardo Rodriguez are among those set to get big deals. Shohei Ohtani is also on the market, but will likely be relegated to hitting only in 2024 due to an arm injury.
The Associated Press contributed to this report.
Follow Fox News Digital sports coverage in X and subscribe to the Fox News Sports Huddle newsletter.