A motorcyclist in Philadelphia was arrested after he was caught on video smashing the windshield of a woman with two children inside the car over the weekend, authorities said early Wednesday.
Philadelphia Police Deputy Commissioner Frank Vanore announced on social media that the arrest in the aggravated assault and vandalism case occurred overnight.
"Excellent tips from the public and excellent detective work," Vanore wrote, adding that more information about the suspect and his arrest will be released later.
Sunday in the 1400 block of South Penn Square in the Center City neighborhood when a group of ATV and dirt bike riders converged on the area around City Hall, according to Philadelphia police. .
KILLED PHILADELPHIA JOURNALIST JOSH KRUGER 'WAS AN ENTERTAINER' FOR THE CITY, SAYS FORMER COLLEAGUE
During a red light stop, the driver of an all-terrain vehicle and the driver of a red sedan appeared to be involved in a verbal altercation.
The video shows the suspect, who was stopped directly behind the ATV, get off his motorcycle, jump onto the back of the woman's car and kick the rear windshield.
When the victim confronted him, the suspect grabbed a black handgun from his waistband and pointed it at the woman, police said.
LOOT ARRESTS IN PHILADELPHIA CONTINUE TO ACCUMULATE AS DA'S OFFICE AND POLICE REVIEW EVIDENCE
As the suspect returned to his motorcycle, he was seen headbutting and pushing the victim.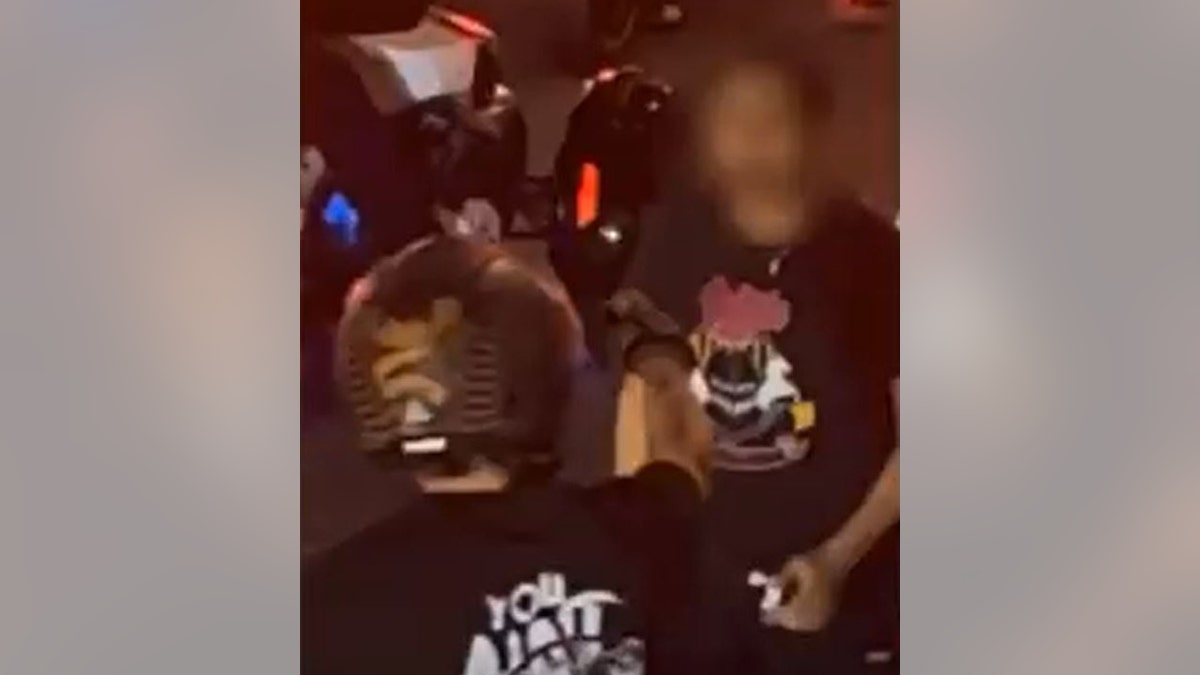 The victim, Nikki Bullock, told FOX29 Philadelphia that she was delivering orders for Uber Eats with her friend in the front seat and two children in the back seats when the suspect sideswiped her vehicle. She said both the suspect and the driver of the ATV began arguing with her.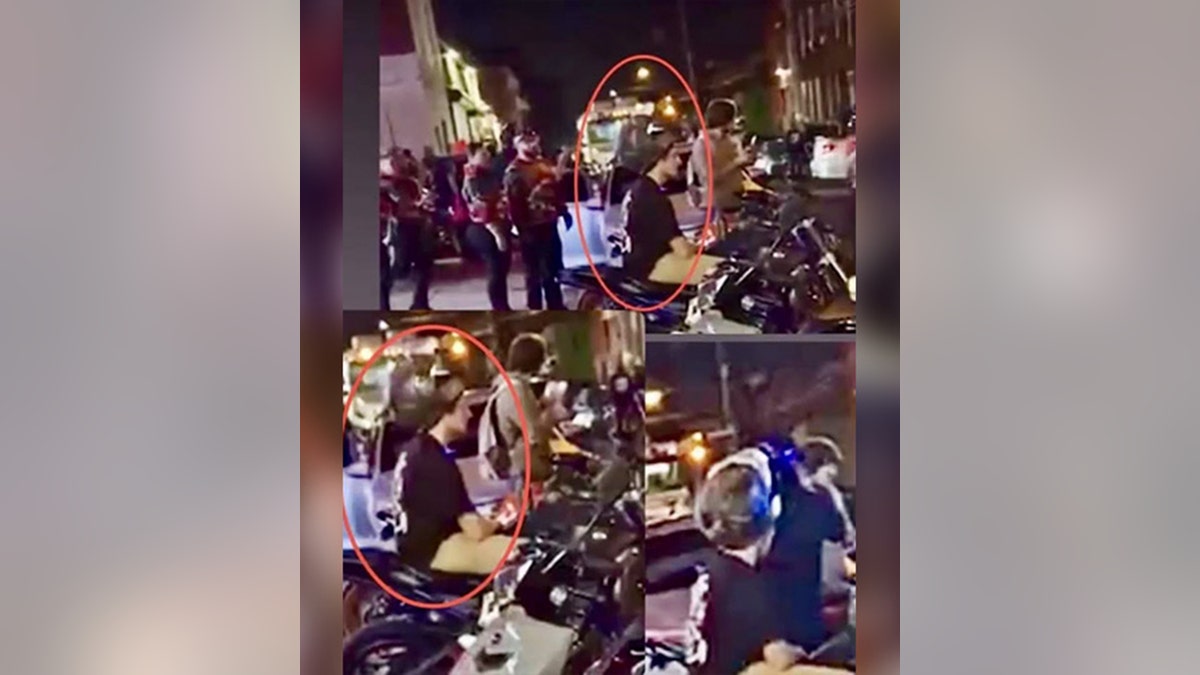 "We were arguing back and forth because he hit the car, then after that his friend in front of me was arguing with me and while I was arguing with his friend, he jumped off the bike, jumped on the back of the car and kicked the windshield," Bullock told the outlet.
CLICK TO GET THE FOX NEWS APP
The passenger and children in Bullock's car were not injured during the incident.
Fox News' Landon Mion contributed to this report.